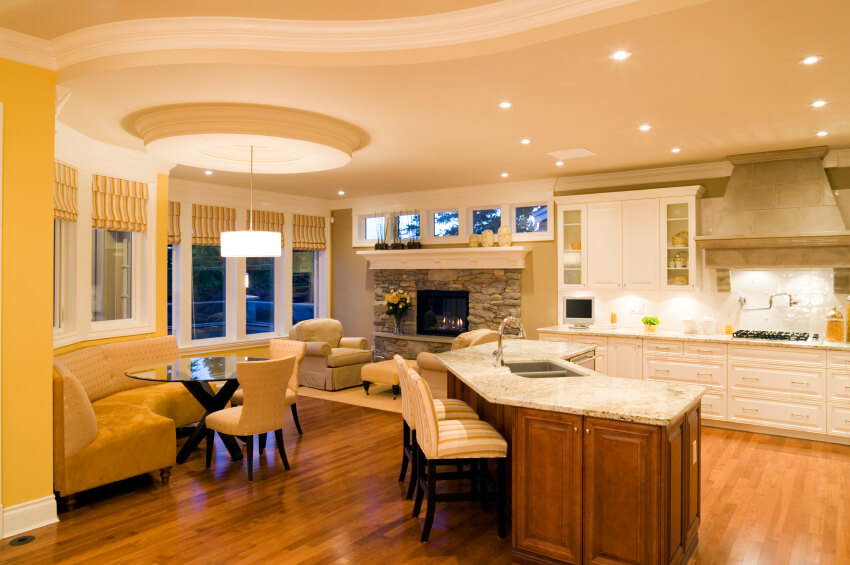 Cheney Builders General Contracting has the knowledge, experience, and expertise to help you realize your dream remodel and bring those ideas to fruition. Years of experience in the construction industry means that you can rest easy knowing your home is in good hands. Years in the industry also means connections, and a direct line to many skilled designers, architects and craftsmen. Add to this Cheney Builders' signature touch of personal attention, and you have the winning combination to unlock your dream come true.
Cheney Builders is a preferred custom home builder and home remodeling company in Ventura, Santa Barbara, Malibu and Thousand Oaks.
Kitchen Renovations
The kitchen is arguably the most important space in the home. A good amount of time is spent in the kitchen. When your kitchen is out of date it can be difficult to prepare a meal effectively. An out of date kitchen can also make the time you spend with your family in the space less desirable.
Whether you're craving a separate dining room, you want to add a breakfast nook or you have your heart set on a big center island with a six-burner stove, we're the home building company that can do it for you.
As a custom home builder serving Santa Barbara, Ventura, Malibu and Thousand Oaks, we design and build large, airy, appliance-filled kitchens.
But not everybody has the luxury to hire custom home builders. Instead, they buy their home as is, then hire us to remodel it for them. We'll show you how we can create the kitchen of your dreams for you.
Bathroom Renovations
Even if you hire a custom home builder, eventually you will need to remodel. Whether the reason is heavy use or simply that your bathroom has become outdated, our home building company can help.
Some homeowners who are new to Ventura can be disappointed with the small size of the bathroom, especially in older homes. We make bathrooms larger by moving an exterior wall, or by annexing space from another room that gets less use. Homeowners love a separate tub and shower, his-and-her sinks and enough room to keep all their personal items handy.
We can transform your old-fashioned bathroom into a modern, light-filled oasis. Imagine a bathtub with an ocean view, or your own personal sauna and steam room. How about a luxury waterfall shower system, or a bathroom with a TV and a fireplace? If you can dream it, we can build it.
Home Additions
In the Ventura area, homeowners are lucky when they have room to build and expand. If you've outgrown your home, whether you're in Santa Barbara, Malibu, Thousand Oaks or another nearby city or town, our home building company can help you with a home addition.
Is your kitchen not large enough? We can do a bump-out to increase your space. Need an extra bedroom and bath? We can add one on. Make your addition two stories, and get a bonus room. How about a big family room with soaring ceilings to hold your whole family?
Once your home addition is finished, you'll wonder how you ever lived without the extra space! Not only does an addition increase your comfort and the livability of your home, it also increases your home value.
Home Remodelers and Home Builders in Ventura
Whatever change you want to make to your home in the Ventura area, trust the experience of the team at Cheney Builders.